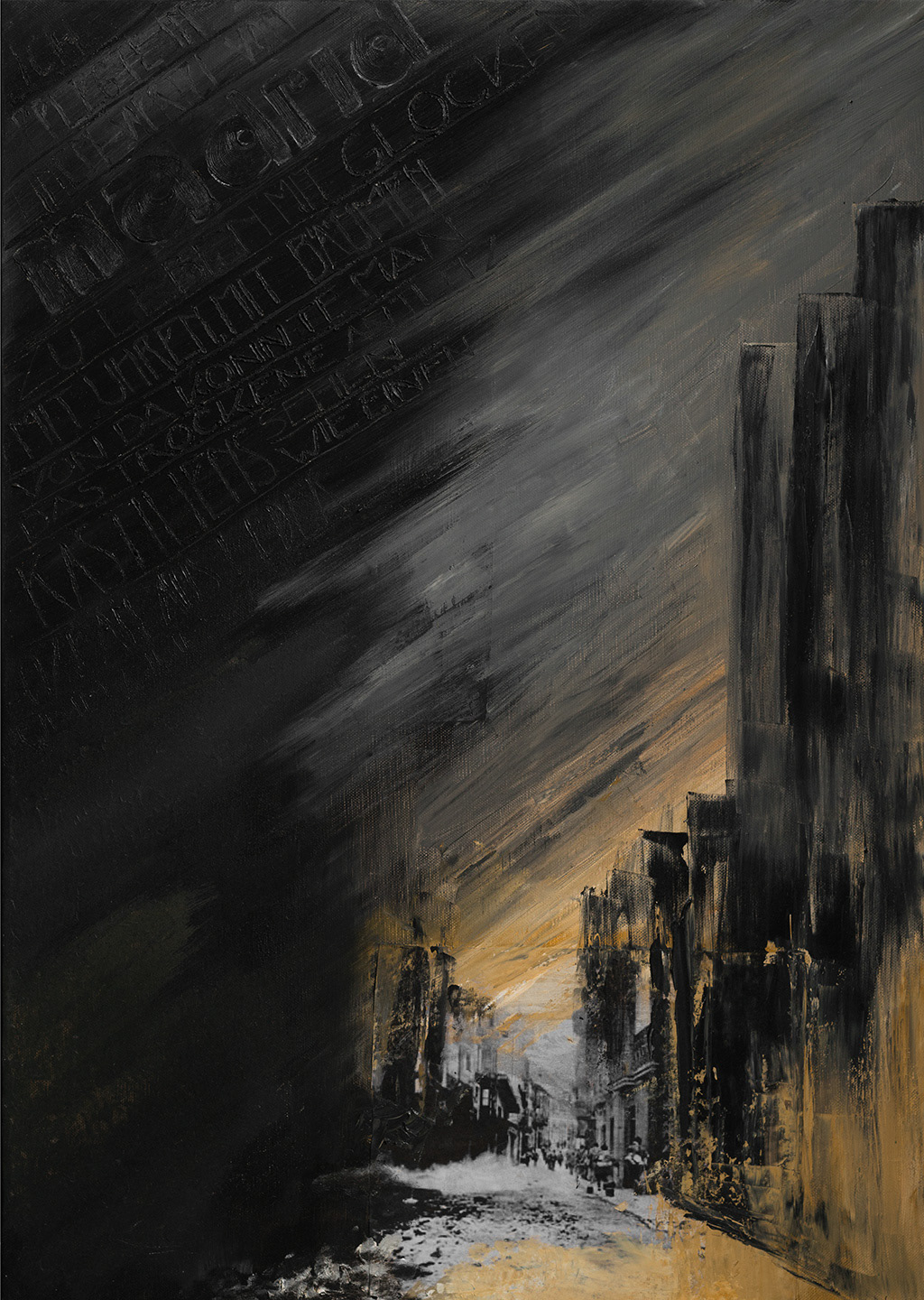 [...] eines Morgens brachen Flammen aus allem,
und eines Morgens stiegen lodernde Feuer
aus der Erde,
verschlangen Leben,
Und an diesem Tag hallten die Straßen von Todesschreien wider,
und seither Feuer,
Pulver seither,
und seither Blut.
Pablo Neruda "Erklärung einiger Dinge" (Auszug)
[...] And one morning all that was burning,
one morning the bonfires
leapt out of the earth
devouring human beings --
and from then on fire,
gunpowder from then on,
and from then on blood.
Pablo Neruda "I'm Explaining A Few Things" (Extract)
Der Button linkt zu dem Motiv auf redbubble.com, wo es in verschiedenen Varianten und Preisen erhältlich ist.