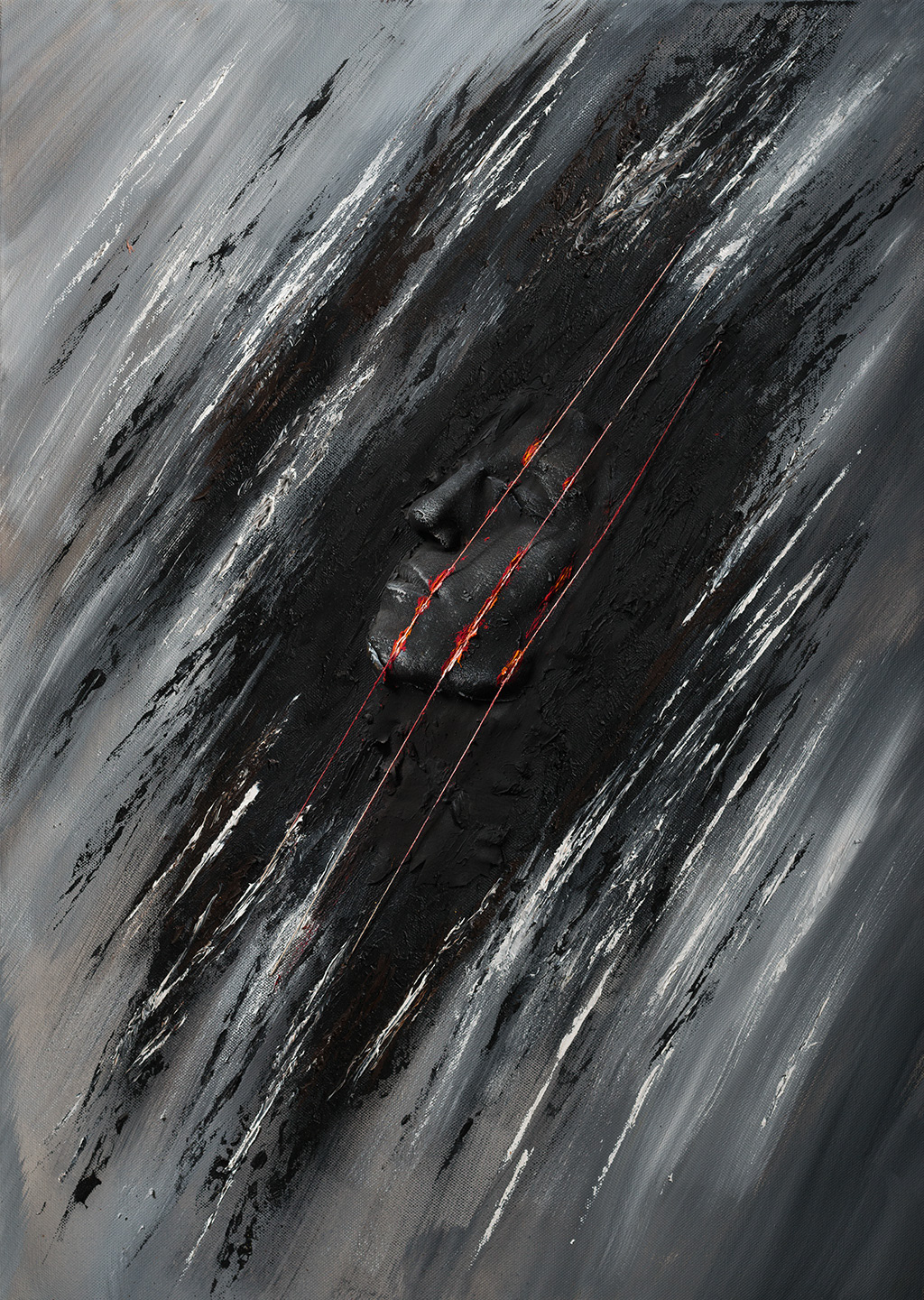 Weithin lagen die Glieder zerstreut. 
Haupt nahmst du und Leier, Hebros, auf; 
und, o Wunder! da mitten im Strom sie hinabfließt, 
Sanft wie Wehmut klagt der Leier Stimme, 
wie Wehmut lallt die entseelete Zunge; 
und die Ufer antworten voll Trauer.        
Ovid "Metamorphosen" Buch 11
His torn limbs
were scattered in strange places. Hebrus then
received his head and harp—and, wonderful!
While his loved harp was floating down the stream,
it mourned for him beyond my power to tell.
His tongue though lifeless, uttered a mournful sound
and mournfully the river's banks replied 
 Ovid "Metamorphoses" Book 1
Der Button linkt zu dem Motiv auf redbubble.com, wo es in verschiedenen Varianten und Preisen erhältlich ist.